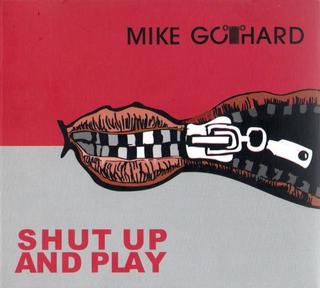 "200 kilométeres körzetben nincs hasonló!" – mondta róla Koller László. A fiatal gitárvirtuóz, Gotthárd Mihály és csapata modern fúziós jazz-rockot játszik, erős bluesos gyökerekkel.
Mike – született Gotthárd Mihály – hétévesen ragadta meg a világ tengelyét egy gitár formájában, mely azonnal – és úgy tűnik végleg – hozzánőtt… Mivel édesapja is zenész, így a gitározás és a zeneelmélet alapjait tőle sajátította el, majd – mivel szívében a blues dobogott -, hamar Zsoldos "Báró" Zoltán tanítványa lett, akinek hatására tovább mélyült a zene iránti olthatatlan szenvedélye. Később Mohai Tamás kezei közé került, aki látó-halló mezejét kiszélesítette a zenei végtelen befogadására. 
Zenekara 2009-ben Mohai Győző hatására, és segítségével alakult meg, és még azon a nyáron rögzítette első lemezét Shut up'n Play címmel, melynek felvételeit Európa-szerte több jazz-rádió műsorára tűzte.
Példaképei: Scott Henderson, Mike Stern, Hiram Bullock, Dean Brown, John Mclaughlin, Jimi Hendrix, Stevie Ray Vaughan, Jaco Pastorius, Marcus Miller, John Coltrane és végtelen sora az egyedi hangú kísérletező zenészeknek.
A lemezen, és a koncerten is kizárólag saját kompozíciók hangzanak el. Ha skatulyába kívánjuk gyömöszölni a produkciót, akkor nevezzük változatos modern jazz-rocknak, amit erősen áthat a blues. Aki modern hangzású, instrumentális zenét kíván hallgatni, ne habozzon!
Gotthárd Mihály – gitár
Rácz Roland – billentyűk (1,3,4,6)
Koller László – basszusgitár
Mohai Győző – dob
Mohai Tamás – gitár (7)
Cserta Balázs – szaxofon (1)
Hámori János – trombita (1), szárnykürt (6)
Tracklist:
01 – Scott
02 – Midnight
03 – Unconventional
04 – Bagatel
05 – Alteration
06 – Taka
07 – Heater
08 – On The Street
09 – 911
Külön köszönet Nagygazemberimi-nek a lemezért és az eredeti feltöltésért!
https://tinyurl.com/y6jckoos
Ha kicsomagoláskor jelszót kér, írd be a Zenekucko szót a megfelelő helyre.
Találatok: 7