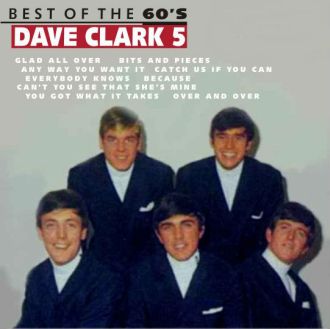 A hatvanas évek legendás angol pop-rock zenekara volt az 1957-ben Dave Clark dobos által alapított és vezetett Dave Clark Five.
Zenéjük, slágereik a Beatles egyik nagy elődjévé, később versenytársává tette őket.
2008. márciusában New Yorkban a Waldorf Astoria Hotelben Tom Hanks iktatta be a Rock and Roll halhatatlanjai közé a Dave Clark Five együttest.
Az együttes tagjai: Dave Clark dobok, Mike Smith ének, billentyűsök, Lenny Davidson szólógitár, Rick Huxley basszusgitár és Denny Payton szaxofon, szájharmonika és gitár.
Emlékezetes slágereikből készült ez a kis válogatás.
A számok:
01. Glad All Over
02. Bits And Pieces
03. Do You Love Me
04. Can't You See That She's Mine
05. Because
06. Try Too Hard
07. Any Way You Want It
08. Everybody Knows (I Still Love You)
09. I Like It Like That
10. Over And Over
11. You Got What It Takes
12. Come Home
13. Everybody Knows (I Still Love You)
14. Catch Us If You Can
https://zenekucko.com/04214
Találatok: 2