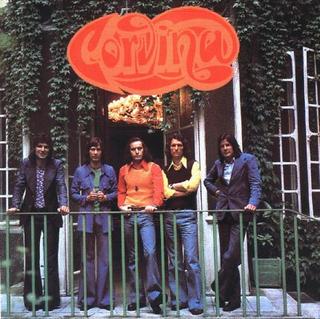 Lengyelországban, az 1974-es Sopoti Táncdalfesztiválon látta meg a lehetőséget a csehszlovák OPUS kiadó a magyar Corvina együttesben. Egy évvel később már el is készítették az angol nyelvű felvételeket tartalmazó lemezt.
Soltész Rezső – basszusgitár, ének
Soltész Gábor – fuvola, harsona, akusztikus gitár, szájharmonika, stylophone, vokál
Szigeti Ferenc – gitár, ének, bendzsó, konga, szintetizátor
Makay Zsolt – orgona, zongora, szintetizátor, vokál
Fonyódi Péter – dob, ütősök
Tracklist:
01 – Dream no more
02 – I wait for you
03 – Do the right thing
04 – To have a big ballon
05 – Call me and I'll be there
06 – Come on along
07 – This song is meant for you
08 – Help me, stop me
09 – Eighty years ago
10 – If ever you returned
11 – Nobody walking down the street
12 – Everything is yours
https://zenekucko.com/cocorv
Ha kicsomagolásnál jelszót kér, írd be a Zenekucko szót a megfelelő helyre.
Találatok: 14