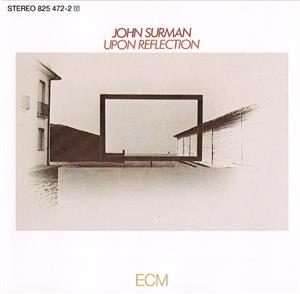 John Douglas Surman 1944. április 30-án született Anglia Devoni grófságában, Tavistockban. 1962-től 1965-ig a London College of Musicban, 1966-ban a London University Institute of Educationban tanult, játszik szoprán- és baritonszaxofonon, basszusklarinéton, bambuszfuvolán, néha-néha tenorszaxofonon és szintetizátorokon is. A Melody Maker magazin két ízben is a világ legjobb baritonszaxofonosának választotta, egyébként is számtalan megérdemelt díj ismeri el munkásságát.
Az 1979-ben megjelent Upon Reflection című albumát annak idején Szilvi küldte a kuckóba.
Köszönjük Szilvi!
A lemez felvételein minden hangot John Surman állított elő szoprán- és bariton szaxofonon, basszus klarinéton és szintetizátoron.
A számok:
1.Edges of Illusion
2.Filigree
3.Caithness to Kerry
4.Beyond a Shadow
5.Prelude and Rustic Dance
6.Lamplighter
7.Following Behind
8.Constellation
https://zenekucko.com/04245
Találatok: 5