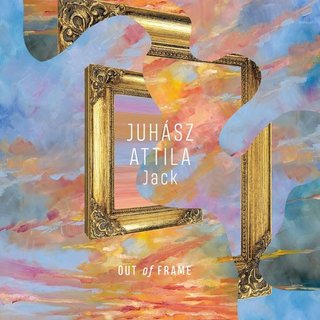 Juhász Attila "Jack" a hazai jazz szcéna egyik legsokoldalúbb művésze, aki élvonalbeli jazz formációk tagjaként, és igényes pop zenekarokban közreműködve egyaránt nagy elismertségnek és népszerűségnek örvend. A kiváló zongorista, zeneszerző most saját nevével fémjelzett koronggal jelentkezett, Out of Frame címmel.
A CD-n Juhász kompozíciók szólalnak meg, melyek két részre oszthatóak; az első részben a "Concerto" csendül fel négy tételben, majd hat önálló melódia hallható. A friss album egyfajta Juhász Attila enciklopédia, hiszen bemutatja minden oldalát, persze azzal az érdekfeszítő kérdéssel együtt, hogy mi lehet még, ebben a nagyszerű művészben?
Az improvizációk tekintetében is több irányban halad Attila, hiszen érzek benne Keith Jarrett, Bill Evans hatást, de Herbie Hancock szellemisége is felsejlik időnként, azonban senki ne higgye, hogy másolatról beszélünk. "Jack" néhány hang után felismerhető, világszínvonalú saját stílussal rendelkezik, amit jó érzékkel, nyugalommal, és letisztultan nyújt át a Közönségnek. ~ Gáspár Károly (jazzma.hu)
Juhász Attila "Jack" – zongora
Piri Béla – bőgő
Borlai Gergő – dob
Tracklist:
01 – Lunar Eclipse
02 – Magic Roll
03 – Hungarian Skies
04 – Organic
05 – In Perfection
06 – Genie
07 – Baby Goat
08 – Oldies but Goodies
09 – Pillow Mood
10 – Save the World
https://zenekucko.com/juhatofr
Ha kicsomagolásnál jelszót kér, írd be a Zenekucko szót a megfelelő helyre.
Találatok: 12