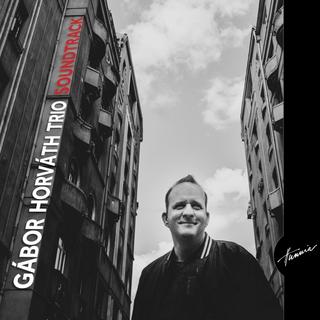 A Horváth Gábor Trió most új anyaggal jelentkezett, Soundtrack címmel, melynek mottója: "Életünk filmjének kísérőzenéje", és a Hunnia Records gondozásában látott napvilágot.
A zenekar harmadik albumán Tojás partnerei Horváth Balázs bőgős és Gálfi Attila dobos voltak. A kissé különös Tojás becenév bizony jól cseng a hazai jazz szcénát tekintve! A nagyszerű zongorista, Horváth Gábor kapta még középiskolás korában, és azóta viseli, használja ezt a "nickname"-et. A korongon kereken 10, Gábor által fémjelzett kompozíció csendül fel. Ő egyébként nagy filmzene rajongó, így aztán kedvenc "soundtrack"-jei által inspirálódva is születtek dalok. A szerzemények mindegyike valóban úgy lüktet mint maga az élet! Abszolút eléri azt a hatást, hogy hallgatva a track-eket, beinduljon fejünkben, lelki szemeink előtt a mozi!
A trióval elindulunk a pop-rock, a folk, a klasszikus muzsika, és a modern mainstream jazz útjain egyaránt. Egyfajta antológiaként is lehet tekinteni a Soundtrack-re, hiszen Gáborék ezer arcukat mutatják meg ízlésesen, finoman, élvezhetően! ~ Gáspár Károly (jazzma.hu)
Horváth Gábor – zongora
Horváth Balázs – bőgő
Gálfi Attila – dob
Gereben Zita – ének (4)
Tracklist:
01 – Move On
02 – Homework
03 – Soundtrack
04 – Fields of B
05 – Vibe
06 – St. Stephen Square
07 – A.C.
08 – Storm
09 – The Way of the Samurai
10 – Lost and Found
https://zenekucko.com/horgaso
Ha kicsomagoláskor jelszót kér, írd be a Zenekucko szót a megfelelő helyre.
Találatok: 25