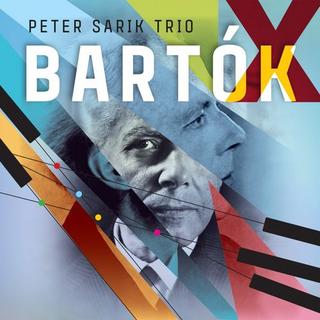 Bartók műveinek jazz-feldolgozásai.
Lassan két évtizede, hogy Sárik Péter üstökösként ragyogott fel a hazai zenei élet egén. Pályája azóta is meredeken ível felfelé, amit saját, 2007-ben alapított és 2012-ben újraszervezett triójának nagy sikerű koncertjei, szakmai díjai és kiváló lemezei is szemléltetnek. A Sárik Trió muzsikáját nehéz nem szeretni. A makulátlan játék, a modern mainstream igényességét alapul vevő, a zenei műfajok széles skáláját bemutató repertoár mellett a formáció vitathatatlanul nagy erénye a rendkívül pozitív kisugárzás és a szórakoztatni vágyás. A Trió világos, átélhető, okos, de ugyanakkor befogadható zenéje egyszerre tartogat csodás zenei élményt a jazzrajongók, a szakma, vagy akár egy átlagos zenekedvelő számára is, aki még csak ismerkedik a műfajjal.A mostani koncert anyaga a 2016-ban megjelent, zajos sikerű, Beethoven műveit feldolgozó lemez (melyet szintén a Zeneakadémia színpadán mutattak be) koncepciójának folytatása. A bécsi klasszikát elhagyva az új anyag Bartók Béla műveit veszi alapul.
Sárik Péter – zongora
Fonay Tibor – basszusgitár, bőgő
Gálfi Attila – dob
Tracklist:
01 – Romanian Dances No. 1
02 – Mikrokosmos No. 122. Chords Together and in Opposition
03 – Etude No. 1
04 – Dance from Bucsum
05 – Mikrokosmos No. 113. Bulgarian Rhythm
06 – For Children No. 26
07 – Allegro Barbaro
08 – Don't Leave Me
09 – Piano Concerto No. 2 – II. Adagio
10 – In One Spot
https://zenekucko.com/sapetrixba
Ha kicsomagoláskor jelszót kér, írd be a Zenekucko szót a megfelelő helyre.
Találatok: 22