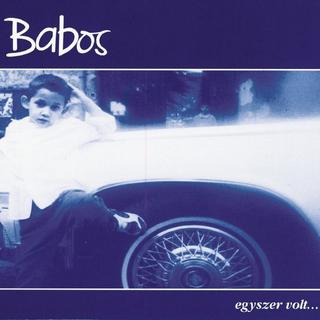 Babos Gyula
(Budapest, 1949. június 26. – 2018. április 12.)
A magyar jazzélet egyik legismertebb gitárosa. Felesége Katona Klári énekesnő volt.  Más műfajokban is tevékenykedett. Pege Aladárral, Kovács Andornál, később a Kexben, 1972-74-ig a Rákfogóban, két évet pedig Kőszegi Imre zenekarában játszott.
Szakcsi Lakatos Bélával megalapította a Saturnust. Szerepelt Szabó Gáborral, Frank Zappával, James Moodyval, Zoller Attilával és Charles Tolliverrel.
Rendszeresen vezeti magyar pop-előadók kísérőzenekarait is. A nyolcvanas években főleg változó felállású együttesével (Trio Plus, BDSZ Collection), és zeneszerzőként, újabban régi partnereivel (Kőszegivel, Pegével és Tomsitscsal a Take 4-ban) dolgozott.
Harmadik szólólemeze, az 1998-as Egyszer volt… a Sony Columbia gondozásában látott napvilágot. Ezzel a lemezzel régi vágya vált valóra: a jazz, valamint a magyar és cigány folklór ötvözése saját zenei világával. Ez egyben új zenekara, a Babos Project Romani debütáló lemeze. Az együttes nemcsak Európában, hanem Angliában és az izraeli Red Sea Festiválon is nagy sikerrel mutatta be az anyagot.
Babos Gyula – gitár
Lattmann Béla – basszusgitár
Kunovits Katalin – ének
Oláh Tzumo Árpád – zongora
Dobi Matild – ének
Borlai Gergő – dob
Hárs Viktor – nagybőgő
Bihari Ernő – ütőhangszerek
Tracklist:
01 – Intro
02 – Nara-nannáy
03 – Gelem
04 – Trans-Sylvania
05 – Csillagok
06 – Három nap
07 – Romantic Gipsy Heart
08 – True Colours
09 – Mathild Song
10 – Mese fehéren feketén
https://zenekucko.com/babevo
Ha kicsomagoláskor jelszót kér, írd be a Zenekucko szót a megfelelő helyre.
Találatok: 91