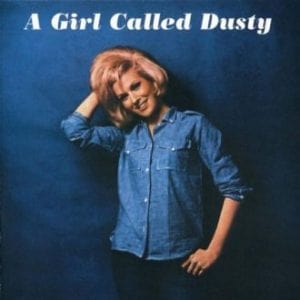 Az 1001 Albums You Must Hear Before You Die (1001 lemez, amit hallanod kell, mielőtt meghalsz) sorozat negyvenötödik lemeze.
1999. márciusában a Londontól 45 kilométerre nyugatra fekvő Henley-on-Thames-i otthonában 59 éves korában hunyt el Dusty Springfield, a hatvanas évek egyik legkedveltebb angol énekesnője.
Dusty Springfield első sikerét 1964-ben aratta az I Only Want To Be With You című dallal, melyeket számos sláger (Wishin' and Hopin', I Just Don't Know What To Do With Myself) és világságer (Son of a Preacher Man, You Don't Have To Say You Love Me) követett.
Az énekesnő a hetvenes-nyolcvanas években eltűnt a nyilvánosság szeme elől, de a kilencvenes évek elején, a Pet Shop Boys duóval közösen előadott What Have I Done To Deserve This című dallal újra a közönség érdeklődésének középpontjába került.
Bemutatkozó albumán a következő számokat énekelte:
01. Mama Said (Luther Dixon, Willie Denson) – 2:14
02. You Don't Own Me (John Madara, David White) – 2:30
03. Do Re Mi (Forget About the Do and Think About Me) (Earl King) – 2:20
04. When the Lovelight Starts Shining Through His Eyes (Lamont Dozier, Brian Holland, Edward Holland, Jr.) – 3:07
05. My Colouring Book (Fred Ebb, John Kander) – 3:03
06. Mockingbird (Inez Foxx, Charlie Foxx) – 2:34
07. Twenty Four Hours From Tulsa (Burt Bacharach, Hal David) – 3:07
08. Nothing (Frank Augustus, Bob Elgin, Clarence Lewis Jr.) – 2:29
09. Anyone Who Had a Heart (Burt Bacharach, Hal David) – 3:11
10. Will You Love Me Tomorrow (Gerry Goffin, Carole King) – 2:40
11. Wishin' and Hopin' (Burt Bacharach, Hal David) – 2:56
12. Don't You Know (Ray Charles) – 2:53
https://zenekucko.com/00581
Találatok: 50