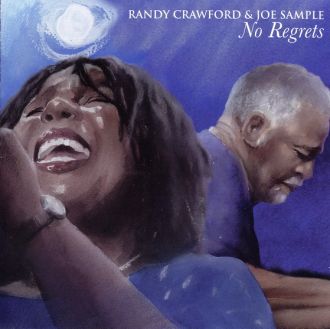 Randy Crawford (1952) azon amerikai zenészek körébe tartozik, akik Európában sokkal sikeresebbek, mint hazájukban. A hetvenes évek közepén New Yorkban George Bensonnal és Cannonball Adderley-jel dolgozott, később Chicagoban klubokban énekelt.
Itt figyelt fel rá 1978-ban Steve Hackett, a Genesis korábbi gitárosa, akinek második szólóalbumán Randy is énekel.
Joseph Leslie "Joe" Sample (1939-2014) amerikai billentyűs, a Crusaders alapító tagja. Randy 1979-ben készített először felvételt a zenekarral Street Life címmel. A dal húsz héten át vezette az amerikai jazz "slágerlistát".
Joe Sample-vel azóta több közös munkájuk is volt.
Kedves Gykrantz, köszönjük a lemezt!
A számok:
01. Every Day I Have The Blues 5:06
02. Today I Sing The Blues 3:34
03. Respect Yourself 5:45
04. Angel 4:08
05. Me, Myself And I 2:14
06. Just One Smile 4:22
07. Don't Put All Your Dreams In One Basket 3:08
08. This Bitter Earth 3:59
09. Starting All Over Again 4:19
10. No Regrets 3:01
11. Lead Me On 4:14
12. Angel Of The Morning 3:46
A zenészek:
Randy Crawford – ének
Joe Sample – zongora
Christian McBride – bőgő
Steve Gadd – dobok
Anthony Wilson, Ray Parker, Jr. – gitár
Dan Higgins – szaxofon
Gary Grant – trombita
A 2012. Április 12-i bejegyzés frissítése.
https://zenekucko.com/03142
Találatok: 43