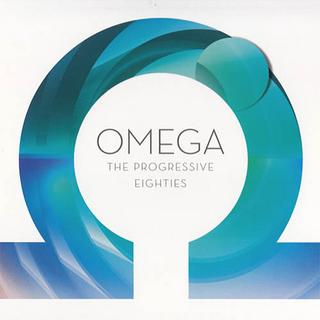 Ez a valóban hiánypótló kiadvány az Omega együttes összegyűjtött angol és német nyelvű dalait tartalmazó CD gyűjtemény harmadik lemeze. A 60-as The Beaty Sixties, a 70-es The Spacey Seventies, a 80-as The Progressive Eighties és a 90-es The Heavy Nineties CD most először kerül így kiadásra.
Tracklist:
01 – Nasca (Nazca)
02 – Love Games (A nagy folyó)
03 – Inside Outside (Életfogytig rock 'n roll)
04 – Laughing On The Inside (Tizenhat évesen)
05 – Working (Kemény játék/A mixer)
06 – Intermezzo (csak a Working albumon jelent meg)
07 – Rocket (A holló)
08 – Hostage I (A látogató – instrumentális változat)
09 – Something's Going On (Az üzenet)
10 – I Can't Stop Thinking Of You (Az arc)
11 – Machines (A fényképésznél)
12 – Russian Winter (Léna)
13 – So Long (csak angolul készült el)
14 – Hostage II (A látogató)
15 – Morning Lights (Hajnali óceán)
16 – Lady Moon (Holdvirág)
17 – Child In Your Arms (Hallgatag szív)
18 – Home Again (Segíts nekem)
19 – Your All Night Man (Fekete pillangó)
Köszönet thoms01-nek (Naftamusic), az eredeti feltöltésért!
https://zenekucko.com/omedeca3
Ha kicsomagolásnál jelszót kér, írd be a Zenekucko szót a megfelelő helyre.
Találatok: 12