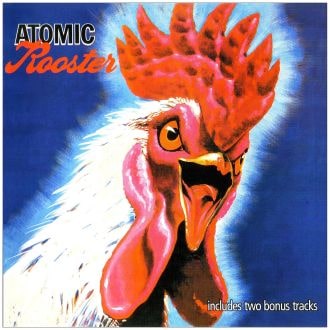 A brit banda alapítója, a kora gyermekkorától pszichiátriai problémákkal küszködő Vincent Crane (1943-1989) billentyűs, aki ezt megelőzően a The Crazy World Of Arthur Brown nevű együttes oszlopos tagjaként szerezett nevet magának a zenei világban.
1969-ben egy New York-i turné alkalmával határozták el Carl Palmerrel, hogy kiválnak és új zenekart hoznak létre. Harmadikként hozzájuk szegődött Nick Graham és nagyon hamar elkészítették bemutatkozó albumukat mely az együttes nevét viselte címként.
A korong már magán viselte a progresszív zene és Crane orgonajátékának minden jellegzetességét, kemény hangzásvilág, sok improvizatív jellegű, a dallamot sokáig csak kerülgető játék. Rögtön ezután Carl Palmer távozott, hogy alapító tagja legyen az Emerson, Lake & Palmer-nek, Graham pedig a SkinAlley-ba igazolt.
1974-ben Crane feloszlatta az együttest, melyet 1980-ban újjáalapított, és elkészítették az együttes hatodik, cím nélküli stúdióalbumát.
A számok:
01 They Took Control of You 4:49
02 She's My Woman 3:15
03 He Dit It Again 4:04
04 Where's the Show? 3:54
05 In the Shadows 6:51
06 Do You Know Who's Looking for You? 3:04
07 Don't Lose Your Mind 3:35
08 Watch Out 4:05
09 I Can't Stand It 3:49
10 Lost in Space 5:53
Bonus tracks
11 Throw You're Life Way 2:52
12 Broken Windows 3:49
A zenészek:
Vincent Crane – Hammond organ, keyboard bass
John Du Cann – guitars, vocals
Preston Heyman – drums, percussion
Mogorva 2016. December 14-i bejegyzésének frissítése.
https://zenekucko.com/08229
Találatok: 70